Not much tastes better than fresh, local, New England grown corn.  Each year, to usher in the fall season, Fellowship Bible Church hosts its annual Corn Roast where the people of our church gather behind the church building to partake of one the world's best foods!  Thanks to Dana Whitmer for fabricating a new grill that was used to roast the corn and thanks to Scott Phillips for cooking them to perfection. The weather was perfect and the fellowship was wonderful as we ate and talked together.
After we devoured the corn-on-the-cob we migrated to the middle of the field where we formed a semi-circle around a campfire and hold our  Sunday evening service outdoors.  Kids and adults cooked hot dogs and roasted marshmallows for more delicious treats before settling down to sing some favorite songs.  A couple members shared testimonies with the group, and Pastor Chris delivered a message from Ephesians 4:17-20.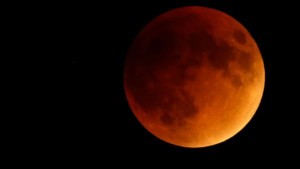 The event broke up at about 7:00pm and most everyone went home.  However, the College Career group hung around the fire for a while, went to the Ninety Nine for another bite to eat, and then came back to the church to view the full eclipse of the moon.  What a rare and beautiful display of God's handiwork!  As I understand, there will not be another complete lunar eclipse during a full moon until the year 2033!
All in all, it was a wonderful night to be with God's people.