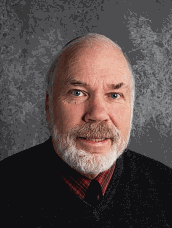 I was led to the Lord in June of 1972 by my boss while working at a co-op job as a junior at Northeastern University. I continued to work at that same company after graduation and attended two other Bible churches in the area before coming to Fellowship in May, 1974. My wife and I were married at Fellowship in December of 1976. Over the course of the next 5 years I worked at two other secular businesses while also serving on the Board of Deacons and Mission Board. I also had the opportunity to serve on the organizational committee that started Fellowship Bible School, now Fellowship Christian Academy.
I began praying about full time Christian service in 1978 and explored many opportunities of possible service areas. I accepted the position of Business Administrator of Fellowship Bible Church, Fellowship Bible School, and Fellowship Bible Mission in December of 1980 and began serving in February of 1981.
In addition to the duties within my position, I have had many other opportunities to serve the Lord teaching Sunday School, directing Family Camps, serving on the Board of Elders, leading a small group, and providing financial counseling to individuals and families. But above all these, my duties as husband and father are still pivotal in my life. The Lord has blessed us with five children that are now married with their own children.
One of my favorite Bible verses is Phil. 2:13. "For it is God who works in you both to will and to do of his good pleasure." What a great God we serve, that He works within in us to incline our minds to lead us in serving Him!