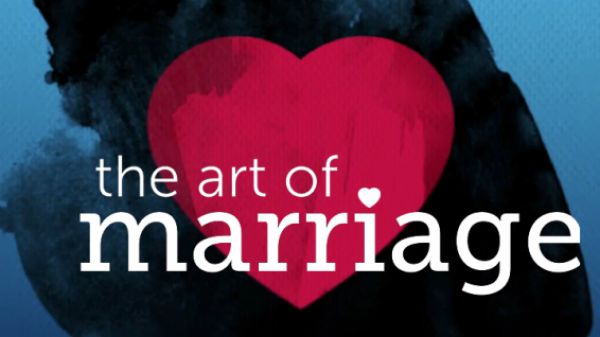 Fellowship Bible Church and WDER – Life Changing Radio present "The Art of Marriage", a video event for married couples. The event is broken up into six sessions/topics that cover many important aspects of marriage. Over 40 experts draw from their experiences and biblical knowledge to deliver this video event showing God's wonderful design for marriage. The cost to attend the event is $45.00 per couple. Included in the couples registration is a set of manuals and snacks and refreshments throughout the event. Click the Register Now links at the top and the bottom of the pages to register for the event.
This event will be held on October 21st-22nd from 7:00 pm – 9:00 pm Friday evening, and 9:00 am – 4:30 pm on Saturday.  
"The Art of Marriage" Teaser Trailer
"Marriage, the way God intended it to be, is a true art form. That's why for more than 40 years, FamilyLife has been helping couples understand God's plan for relationships. The Art of Marriage weaves together expert teaching, real-life stories, humorous vignettes, and more to portray both the challenges and the beauty of God's design." – FamilyLife

Click here to read great testimonials of the event.
WHEN
Friday, October 21, 2016 at 7:00 PM – Saturday, October 22, 2016 at 4:30 PM (EDT)
WHERE
Fellowship Bible Church – 1 Fellowship Way, Methuen, MA 01844
PRICING
$45.00 per couple – Includes manuals and refreshments